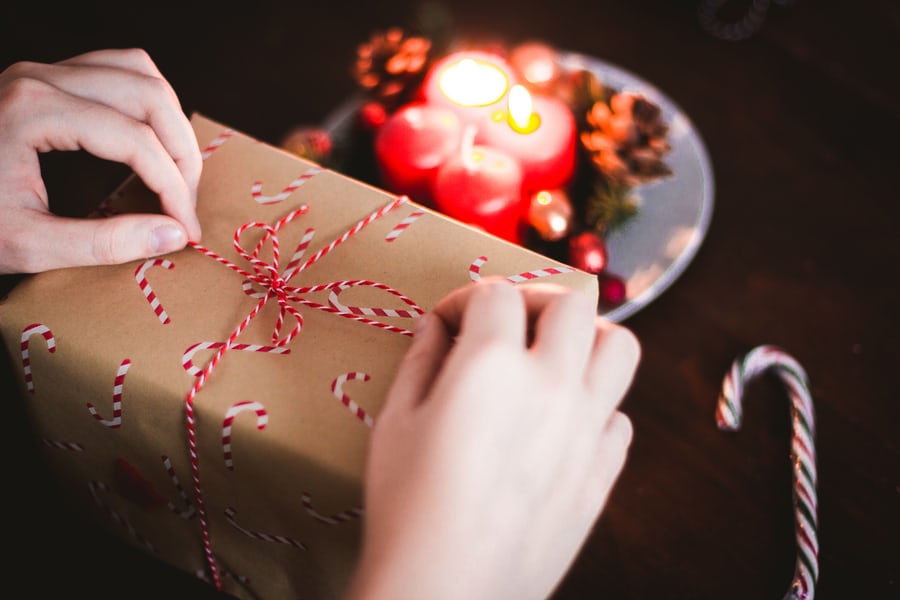 Celebrations are a quick translation for "Christmas season' for many Filipinos. Many Overseas Filipino Workers (OFWs) and seafarers also come home to their families for this annual merry making. This 2020 however, celebrations might not be the same due to the lingering effects of the pandemic on the Philippines. What could be the best way for them to prepare for the holidays this time?
For Chris Cervantes, founder & president at Cardinal Buoy Financials, this year's Christmas is a special one in several ways.
"It is a great idea for us to celebrate, so as to find a deviation from all the stress we encountered during this pandemic. However, we must also keep in consideration that these times are also extraordinary, as its effects stretch worldwide, and we still don't know how the future will play out," he said.
Despite the setbacks many of us are experiencing right now, he maintains that this is actually a great time to celebrate Christmas with more meaningful celebrations people can enjoy while growing at the same time.
"We have to celebrate wisely. Our objective should be to survive and thrive," he said.
Saving is inevitable
Those who are blessed to keep their jobs right now or have surplus cash from usual holiday bonuses should take it as a special opportunity, Chris says. With much of the Philippines still under quarantine regulations, there will be fewer parties, smaller gatherings, and generally less spending for both companies and the public. He believes this is a perfect time to realize financial stability and preparedness while maintaining the yuletide season of sharing with one another.
"Even if you do want to spend by taking your family to places to eat or shop, most establishments are still not fully open. Many celebrations will probably be relegated to online viewing. It is an unfortunate thing to happen, but at least people can save money even if they want to spend so badly," he says.
"It's a chance to make celebrations more meaningful and plan ahead, so they can celebrate and still have enough in case emergencies happen in the near future."
He maps out a plan of action to what they can do this Christmas season as they plan their celebration. "First, assess yourself. Am I in a good or bad situation?" to which he further suggests that they should mark this year's season as a good start to have an emergency fund worth 6-12 months or more of their salary. Second, he says: "What can I give to myself that can benefit both me and my loved ones in the future?" to which he advises that people should check if they are covered for future dire situations with insurance plans.
This time, Chris says, they can balance between giving gifts and sharing with celebrations. Both the OFWs and their families should take their part in creating avenues for saving, and enjoy things that last. "Financial matters are a family matter," he says.
What's more, they can indulge by starting to give a gift for themselves, one they can also share for their loved ones: useful gifts that can help jump-start their or another's financial future.
Meaningful Gifts that Grow
2020 has taught everyone a lot of lessons. By now, many OFWs and seafarers have probably realized that money is a fragile thing that comes and goes. If they're not careful, they can lose all their precious purchasing power in a short amount of time.
What people need right now are deeper connections, interaction, and emotional support, rather than material gifts.
Aside from the usual gifts of material things from their wish list, people can give their children and loved ones meaningful gifts. It might sound unusual, but maybe this year is the perfect time to give them a savings account, an insurance plan, an investment plan, or other financial preparedness products.
"By giving children early financial plans as gifts this year, you can aid them in learning the importance of managing finances. You can start off by opening them personal accounts. Likewise, creating an insurance or pension plan for your partner and parents would give them wonderful benefits later on in life, one that would grow instead of fade as time goes by," he explains.
Another unusual but meaningful gift, Chris says, is to use surplus cash to pay off debts. "Perhaps this coming Christmas season is a good time to clear some payables, so you could make your finances more flexible for the next year when times will hopefully be better. Some examples are loan principals, advance for monthly amortization, or personal debts."
Conclusion
Times of crisis are also times where one can creatively come up with ideas to better oneself. This Christmas, it's a great idea to ward off the haunting effect of the COVID-19 pandemic with gifts that can last for years.
Helping yourself and your loved ones' financial stability might just well be the key to a longer life and happy days ahead as you share in the season of love and hope.
If you want more advice and articles like this, you can book us for a free financial planning/coaching or consultation session by replying to this message.